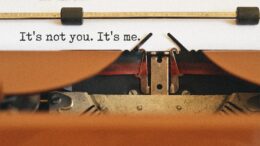 Worthing Fighting For – It's Not You. It's Me.
*A NEW COLLECTION OF TALKS
"Why can't you do things my way?"
"I don't understand what you're doing!"
"Are you even listening to me?"
Abraham doubted God, and yet became the father of Israel. Samson was full of disobedience, but God still chose him for a great purpose. No one would have guessed that Moses, the guy with no confidence, could lead a nation to freedom. And, even though his impulsivity led him to deny Jesus, Peter would later be described as a rock.
How many times have you questioned God and wondered when you would finally get "your turn"? This collection of talks will give us the boldness to make changes after declaring, "It's not you. It's me."